Across the Greater Philadelphia Area, we are passionate about connecting people – in their homes, their businesses, and their communities – with the moments that matter most. From continuing to innovate our network technology and add value to the Internet and entertainment experiences for our customers, to partnering with community organizations to promote digital equity and more, here are some of the moments and milestones that we've worked to bring to life this year.
Connectivity and Entertainment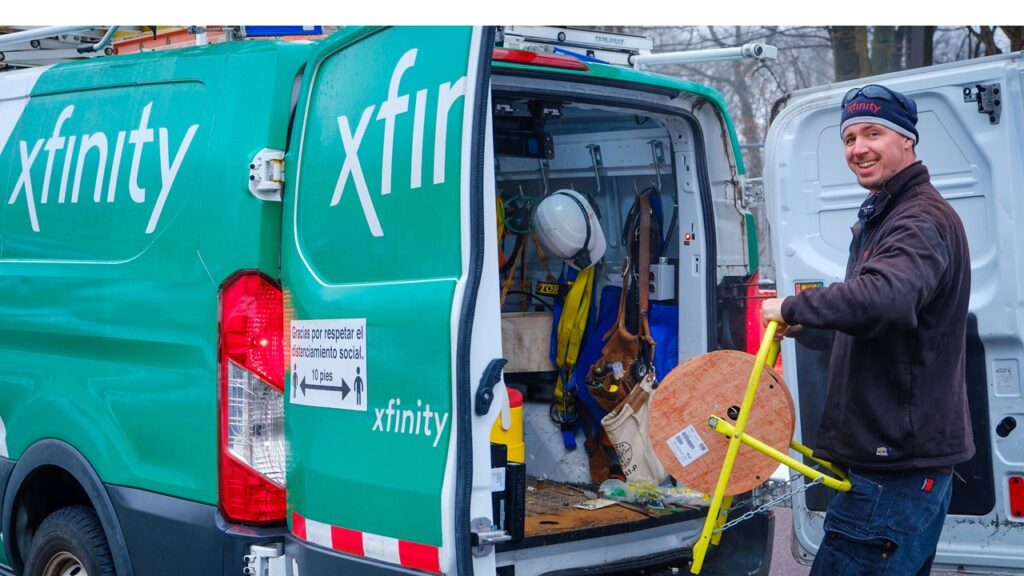 We continued to expand and evolve our smart, reliable network, bringing our services to Berks County, as well as Honey Brook Borough and Elverson in Chester County.
Across our area, we increased speeds for our most popular Xfinity Internet tiers twice this year, providing an extra boost for customers.
We recently embarked on the largest- and fastest-ever multi-gig deployment in the United States that will make multi-gig speeds available to more than 50 million homes and business by the end of 2025, beginning to enable these upgrades across Greater Philadelphia before the end of this year.
Giving customers even more options to stay connected, Xfinity Mobile, named one of the top-rated providers for customer satisfaction and value by the American Customer Satisfaction Index (ACSI), surpassed five million customer lines nationally in 2022, just five years after its launch.
Throughout 2022, Comcast Business kept businesses of all sizes connected and prepared for what's next. This includes a $2 million fiber network expansion that will support 70+ businesses in Philadelphia's Food Distribution Center, as well as an expanded collaboration with Cologix in Parsippany, NJ, to name a few.
To provide a destination for visitors to experience the complete line of Xfinity and Comcast Business products and services, we opened four new Xfinity Stores in New Jersey this year including Burlington, East Brunswick, Hillsborough and Marlton (our milestone 20th store to open in the state), as well as our Quakertown, Pa., location.
We continued to offer the most entertainment choices, with launches like Apple TV+, and curated programming collections for Black History Month, Hispanic Heritage Month, and more across Comcast's entertainment platforms, including Xfinity X1.
Community Impact
Through Project UP, we collaborated with local partners and elected officials to advance digital equity and help build a future of unlimited possibilities for our customers and communities. We expanded our efforts to increase participation in the federal government's Affordable Connectivity Program (ACP), which provides eligible low-income households with a credit of up to $30 per month toward their Internet and/or mobile service, and makes it possible for eligible customers to get home Internet through Internet Essentials or Internet Essentials Plus at no cost once the credit is applied.
We also worked with local partners to spread the word about Internet Essentials and ACP during numerous events throughout the year including Digital Connectivity Week and Hispanic Fiesta and launched partnerships such as Fabric Health. It was great to hear from some of our customers, including Bilal, about how these programs have helped them get and stay connected.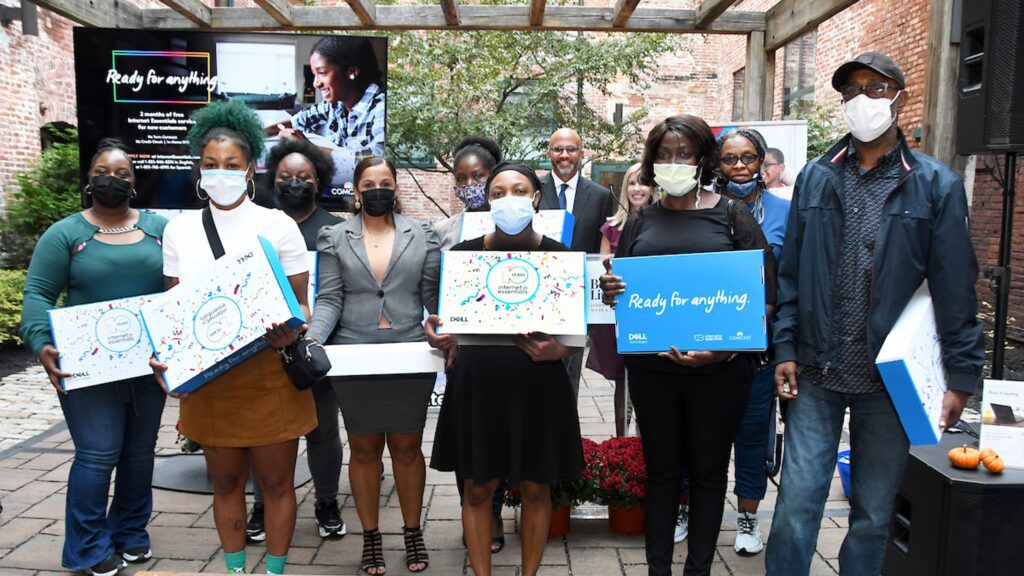 We donated laptops and awarded grants to local organizations like the Latin American Community Center in Delaware; Goodwill Industries of Southern New Jersey and Philadelphia's The Helms Academy; Concilio, Comcast's long-time partner in addressing digital equity as well as SEAMACC and The Welcoming Center, as part of our 10th Anniversary of Internet Essentials celebration. Plus, we provided free WiFi in community spaces with our Lift Zones in Perth Amboy, NJ, and Chester County, PA among others.
We supported small businesses hit hard by the pandemic through our Comcast RISE program, awarding $2M in cash and in-kind support to 200 small businesses in Philadelphia and Chester, PA, and service packages to more than 700 entrepreneurs across Greater Philadelphia, New Jersey and northern Delaware.
Our local network of employee resource groups continues to do amazing work within our organization and in the community. One example is our Veterans Network (VetNet) who ceremoniously retired more than 150 American Flags collected through our region's VetNet Flag Program.
Our People
Our team members remain at the heart of everything we do.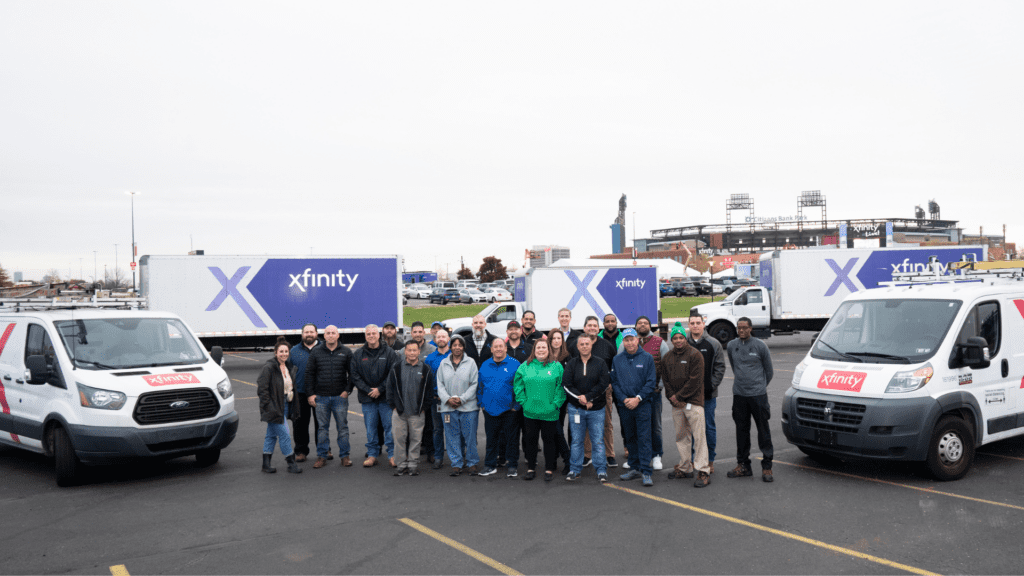 We rolled up our sleeves and got to work through Team UP, our new always-on, 365-days-a-year volunteerism program that provides Comcast employees opportunities to further their involvement in local communities. This includes delivering more than 322,600 pounds of food that our employees, teammates and local customers donated to the Preston & Steve Show's annual Camp Out for Hunger initiative benefiting Philabundance.
It's all part of what makes us an award-winning workplace, named to lists like The Civic 50 Greater Philadelphia, which recognized Comcast as one of Philadelphia's most community-minded employers for the second consecutive year, and Large Business of the Year by the Greater Vineland Chamber of Commerce, to name a few.
Looking Ahead
We're proud of the relationships we hold with customers and communities across the area, and we're looking forward to providing even more support and innovation in the year to come.
For more of Comcast's 2022 news, visit Comcast's Corporate website.