Comcast announced the opening of two "Lift Zones" in Perth Amboy, NJ – one at the Brighton Avenue Teen Center and the second at the Jankowski Community Center. Lift Zones provide free, high-speed WiFi to help connect local students, families, and community members to the Internet so they can fully participate in educational opportunities and the digital economy. Comcast has installed over 1,000 WiFi-connected "Lift Zones" in community centers across the country – with more than 130 located across New Jersey and Greater Philadelphia – as part of Project UP, a comprehensive initiative to advance digital equity and help build a future of unlimited possibilities.
"We're proud to work with community partners, like the City of Perth Amboy, to provide individuals and families with Internet access and digital equity programs like this one," said Dennis Mathew, Senior Vice President of Comcast's Freedom Region. "We hope these Lift Zones help Perth Amboy residents stay connected to family, friends, and vital resources, while teaching them important digital literacy skills, too."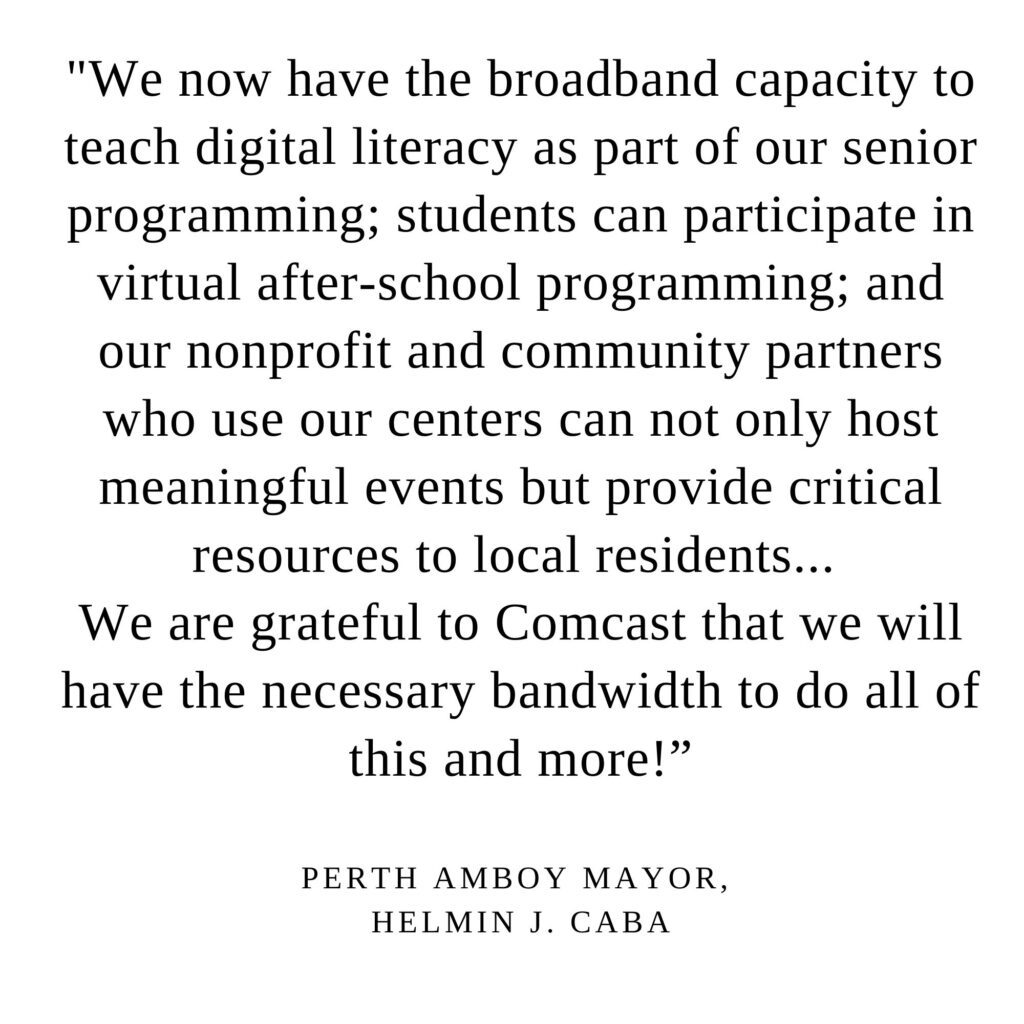 To commemorate the new Lift Zone openings, Comcast also donated 30 laptops, which were split between the two centers for patrons to loan out for use at home.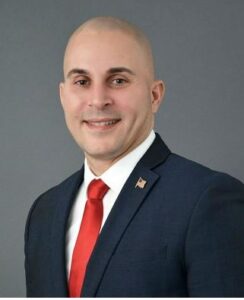 "The Brighton Avenue Teen Center and Jankowski Community Center serve so many diverse members of our community – from teens and senior citizens to local nonprofits and community partners," said Perth Amboy Mayor, Helmin J. Caba. "The enhanced connectivity Comcast provided through the Lift Zones was great for students during the pandemic, and as we welcomed patrons back for in-person programming. We now have the broadband capacity to teach digital literacy as part of our senior programming; students can participate in virtual after-school programming; and our many nonprofit and community partners who use our centers now have the ability to not only host meaningful events but provide critical resources to local residents. We are grateful to Comcast that we will have the necessary bandwidth to do all of this and more!"
"New Jersey has made it a goal to diminish educational inequities among our students, with a focus on creating broad-based opportunities to close the digital divide," said Assembly Speaker Craig J. Coughlin. "Providing a public space for digital connectivity where children can come do their homework and get online is so important, and we're really excited about the community impact this Lift Zone will have. It's because of the incredible collaboration between public and private partners like Comcast that we're able to make significant investments of this kind into our children's learning and their futures."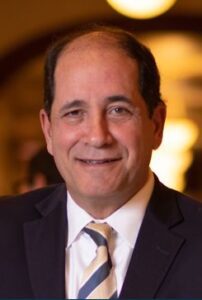 "We continually hear about how learning loss, stemming from the pandemic, has affected communities all over New Jersey. To begin to rebuild what was lost, it is critical that all of New Jersey's students have easy and free access to high-quality technology. Lift Zones are an important way in which we can help children regain what was lost. I am grateful to my 19th district legislative colleagues as well as Mayor Caba for their leadership and advocacy in helping to bridge this gap and I applaud the Lift Zone program and Comcast for providing the high-speed Internet access our students need to compete and succeed," said Senator Joseph F. Vitale.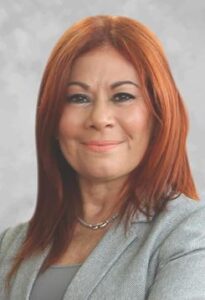 "The COVID-19 crisis has put many students from low-income families in Perth Amboy at risk of being left behind," said Assemblywoman Yvonne Lopez. "Lift Zones are designed to help those students who, for a variety of reasons, are unable to participate in distance learning in other ways. We were pleased to partner with Comcast on this important program to help ensure no child is left without online learning tools in the city."
Millions of eligible low-income households now have greater access to affordable broadband thanks to many tools and programs available to them. Lift Zones complement Comcast's Internet Essentials program, which has helped connect a cumulative total of over 10 million low-income Americans to the Internet at home since 2011, including more than 18,400 in Middlesex County. Qualifying households can also take advantage of the federal government's Affordable Connectivity Program, which provides eligible residents with a $30/month ($75/month on Tribal lands) benefit toward their Internet and/or mobile service. This can be combined with Comcast's Internet Essentials, to provide eligible residents with free Internet service.
As part of Project UP, Comcast NBCUniversal has committed $1 billion over the next 10 years to reach tens of millions of people through programs and community partnerships that connect people to the Internet, advance economic mobility, and open doors for the next generation of innovators, entrepreneurs, storytellers, and creators. Click here for additional information on Project UP and our other digital equity initiatives, including Internet Essentials, Lift Zones and more.