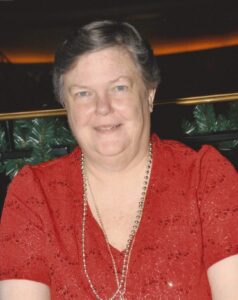 Honey Brook resident Alma had hoped for years that Comcast would come to her part of town so she could sign up for Xfinity services. This spring, thanks to a recent network expansion, it finally happened and she is now a happy customer.
She was thrilled when she received a postcard that said services were coming to the area – and her mobile home. She was one of the first in her community to sign up, but now several of her neighbors are also enjoying their new services.
"The sign up and install process was a piece of cake. The technician came in and hooked it up in no time at all. And while I was familiar with the services from my sister-in-law's house, the technician walked me through everything," Alma said.
A retiree, Alma spends much of her time on her tablet and watching TV. She had experienced pixelation with her previous provider, but she says the picture on her TV is "amazing now." With her Internet service from Xfinity, she can even take her tablet out onto her porch – something she previously couldn't do.
When Deb, a fellow Honey Brook resident, received a doorhanger that Comcast was coming to her neighborhood, she hung it up on her refrigerator; she was excited to switch back to Xfinity. Deb was a Comcast customer for years when she lived in New Holland, but it wasn't an option five years ago when she moved to Honey Brook.
"I was the first house on my cul-de-sac to sign up when Xfinity came to Honey Brook. The technician was awesome and took the time to go over my options and make sure I had everything I needed and understood how everything worked."
Deb enjoys watching Peacock, NBCUniversal's streaming service, and loves having access to full series like Yellowstone and Peacock originals like Killing It.
"The difference in service between my previous provider and Xfinity is unmatched. I now have double the channels I had before, for less money. It's awesome!"
Getting our new Honey Brook customers up-and-running wouldn't be possible without our dedicated team of technicians. They are the ones truly creating a great experience for these first-time, or returning, customers.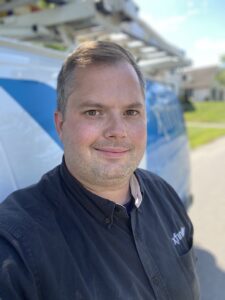 Ryan Gatchell, an Xfinity technician of 15 years, has been involved in our expansion into Honey Brook from the beginning. One of the things he's enjoyed most about installing new customers is showcasing our technology. "The customers are really excited about the features that come with our products and services. For example, I love demonstrating how to use the Xfinity Voice Remote to change the channel or record a show – because it's not something most have experienced before.
"I was surprised by how many Honey Brook customers were still using satellite, or even DSL, for Internet. When I hook those customers up with Xfinity Internet, they are flabbergasted with how fast their new speeds are!"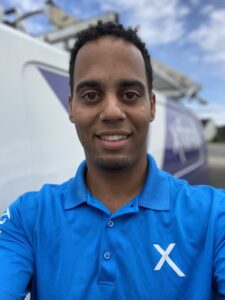 "Installing new Honey Brook customers has been a great experience," said Xfinity technician Lee Bennett. "People used to approach me, asking when our services would be available. It was so encouraging to see the positive reputation we've cultivated as a company. Now, I get to exceed their expectations with every install. It's exciting to see."
Visit here to learn more about Comcast's recent expansion into Honey Brook. Residents and businesses can check here to see if their address is eligible for service.