This spring, Comcast employees, along with their friends, family and community members, came together at volunteer projects with local nonprofit and community partners as part of Team UP, Comcast's volunteer program that offers employees opportunities to give back to their local communities 365-days a year.
"Comcast employees are passionate about giving back to the communities we serve," said Kimberly Smith, Director of Community Impact for Comcast's Freedom Region. "Through our Team UP volunteer program, as well as the support from our eight Employee Resource Groups at Comcast, we are able to hold even more volunteer projects like these year-round – to make an even bigger impact."
Our first spring Team UP event was led by Comcast's regional MyAbilities Employee Resource Group at South Jersey Field of Dreams in Absecon, NJ, a place where any child or adult, regardless of their physical abilities, can play ball. More than 25 volunteers pitched in spreading mulch, clearing leaves, hanging banners and performing other tasks to get the field ready for opening day – an annual volunteer event for Comcast employees that began back in 2006.
Next, volunteers led by Comcast's regional Unidos Employee Resource Group worked on a spring clean-up at Centro de Cultura Arte Trabajo y Educacion (CCATE) in Norristown, PA. Volunteers helped beautify the CCATE grounds in preparation for their "La Noche de Arte" fundraising event. Comcast is a proud supporter of CCATE, a nonprofit organization that aims to foster social transformation by developing the talents of and empowering the Latinx community through culture, art, career development and education.
Volunteers also headed to the city to participate in the annual Philly Spring Cleanup, Philadelphia's largest city-wide, single-day volunteer event. Comcast employees led a project near the Cobbs Creek Recreation Center, a Comcast Lift Zone that provides students and families with free, high-speed WiFi – one of more than 140 Lift Zone locations across Greater Philadelphia. More than 60 Comcast volunteers helped to pick up trash and beautify the park for everyone to enjoy.
"We have an incredibly strong spirit of volunteerism at Comcast, driven by a commitment to create positive change in our communities," said Bill Bronson, Director of Community Impact for Comcast's Freedom Region. "Team UP has created more opportunities for employees to get involved, and the volunteerism we've seen this spring is a great example of that."
Later this month, Comcast employees will participate in the 2023 Tri-State Games presented by Navigator Adaptive Sports Club. Volunteers will be on site to assist the athletes and staff with field events, score keeping and more. Plus, we'll "Team UP" with the YWCA Tri-County Area, an organization dedicated to eliminating racism, empowering women and promoting dignity for all, to work with their adult education program participants on resume writing and interviewing skills.
Team UP aligns with Project UP, our 10-year, $1 billion commitment to build a future of unlimited possibilities.
South Jersey Field of Dreams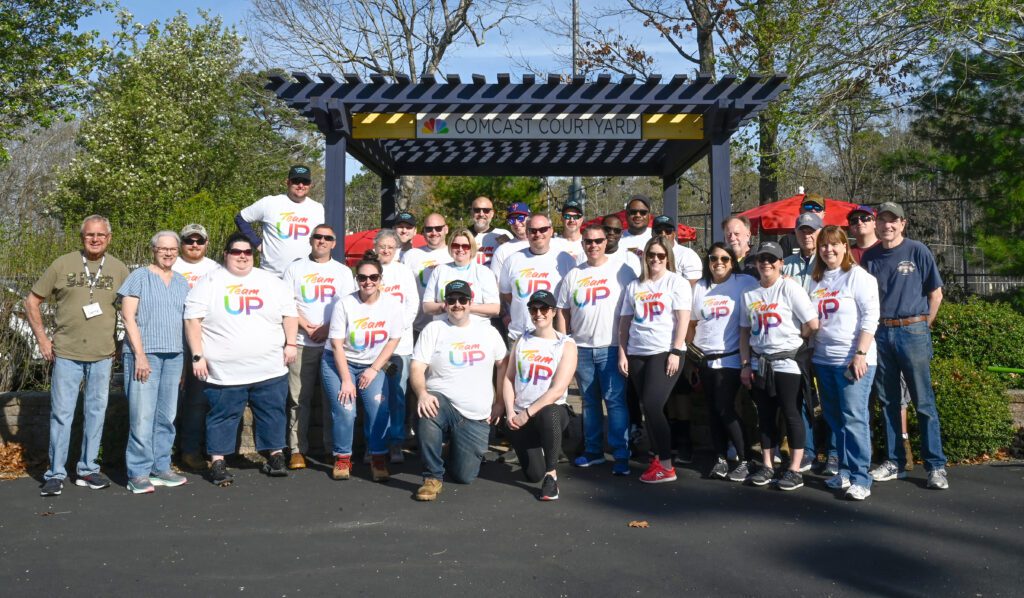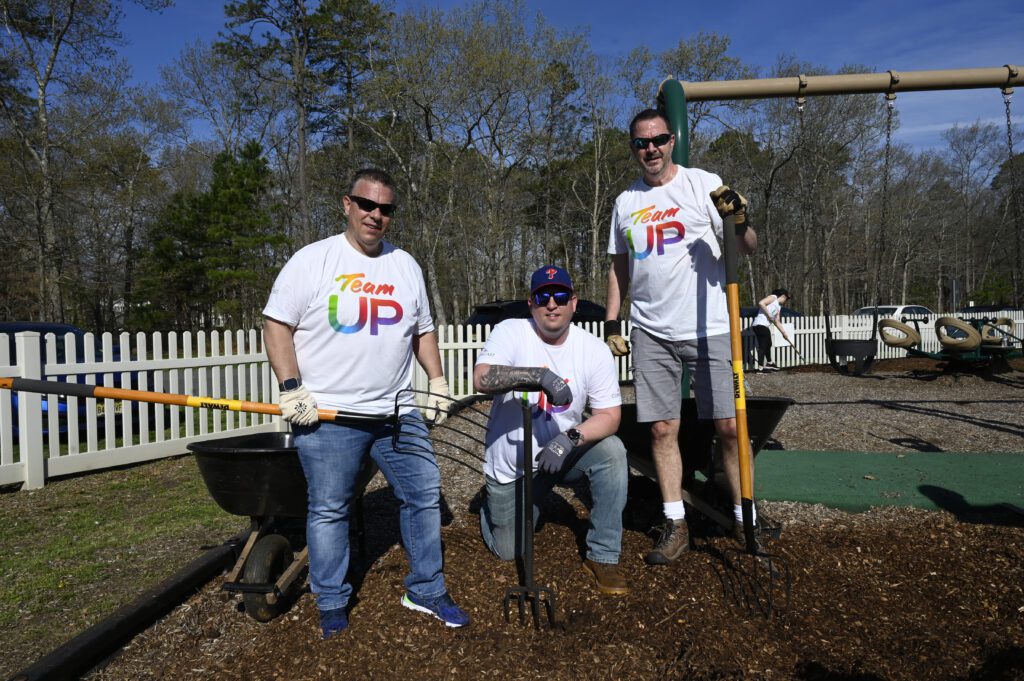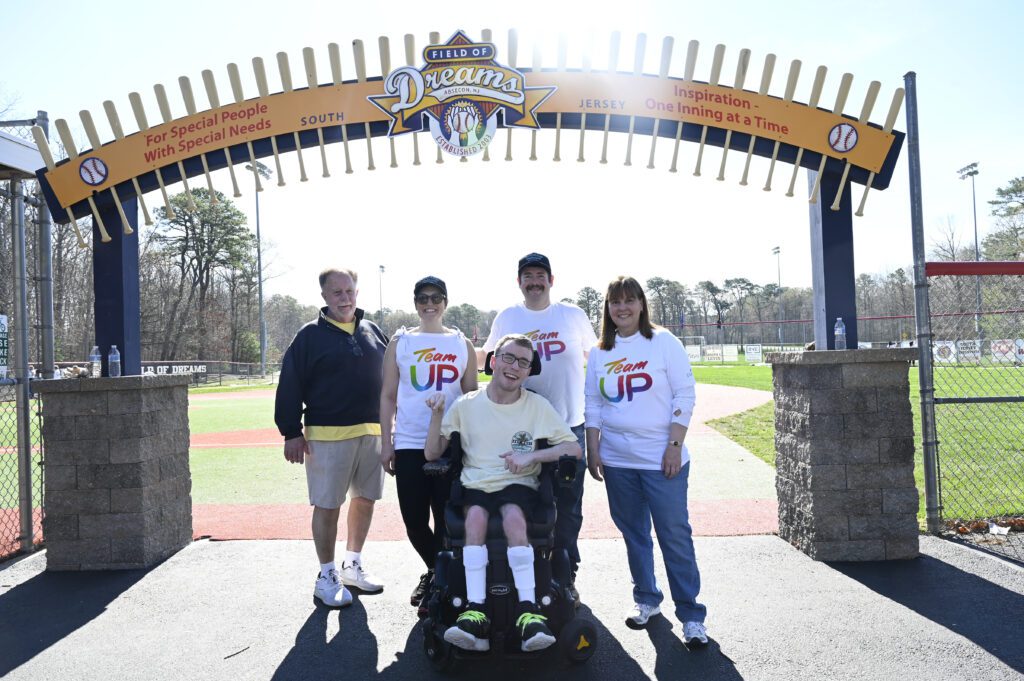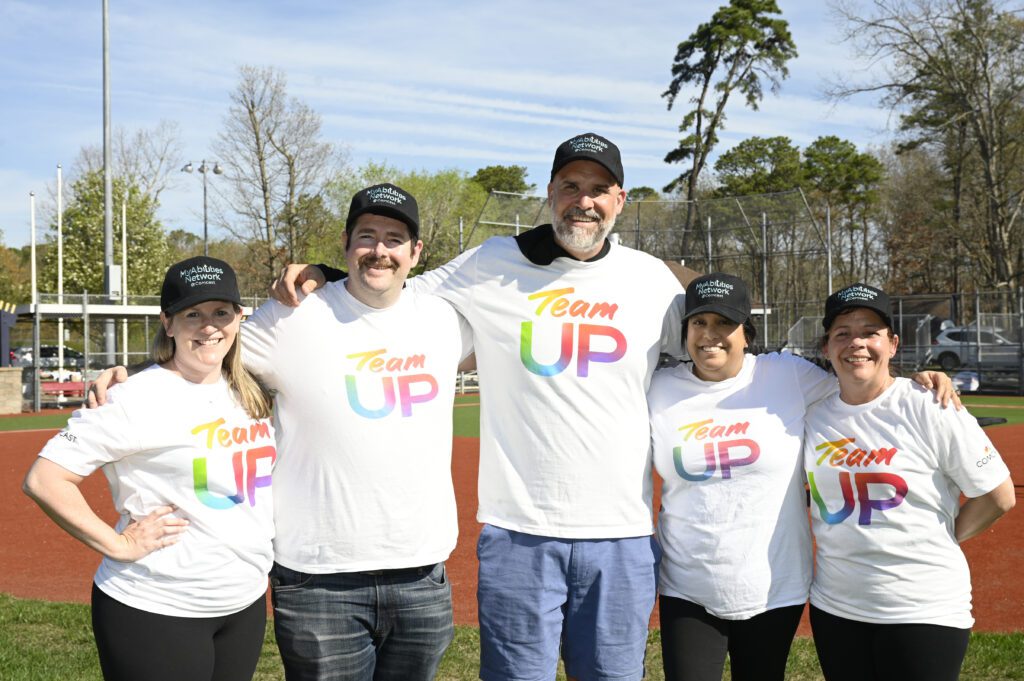 Centro de Cultura Arte Trabajo y Educacion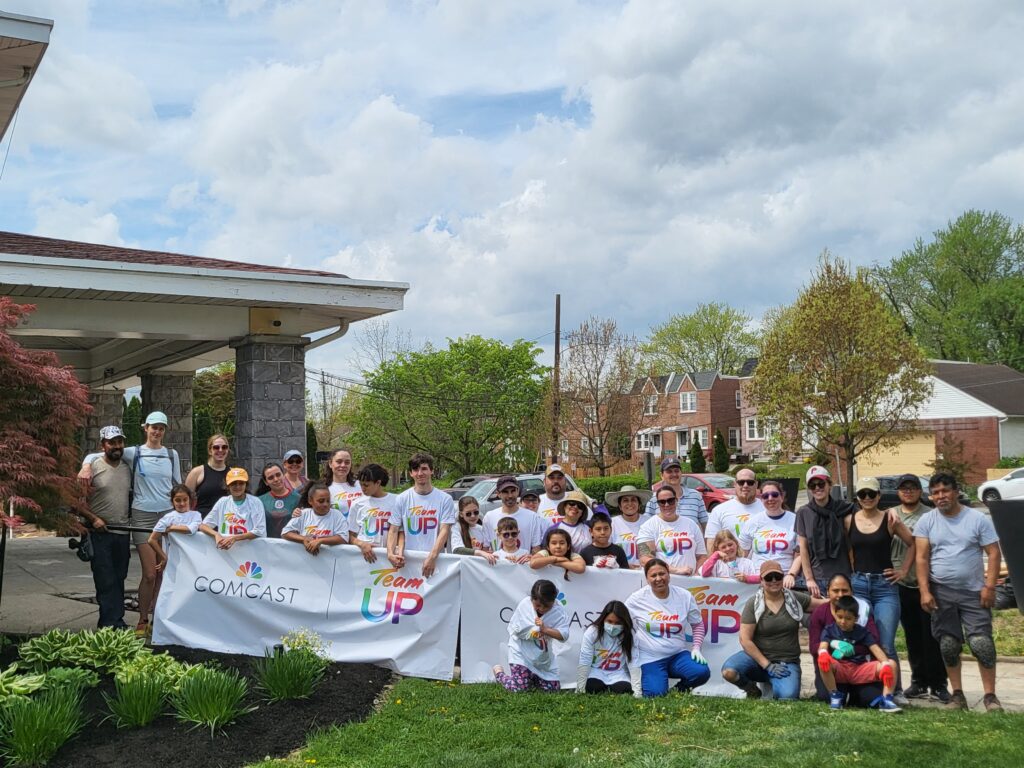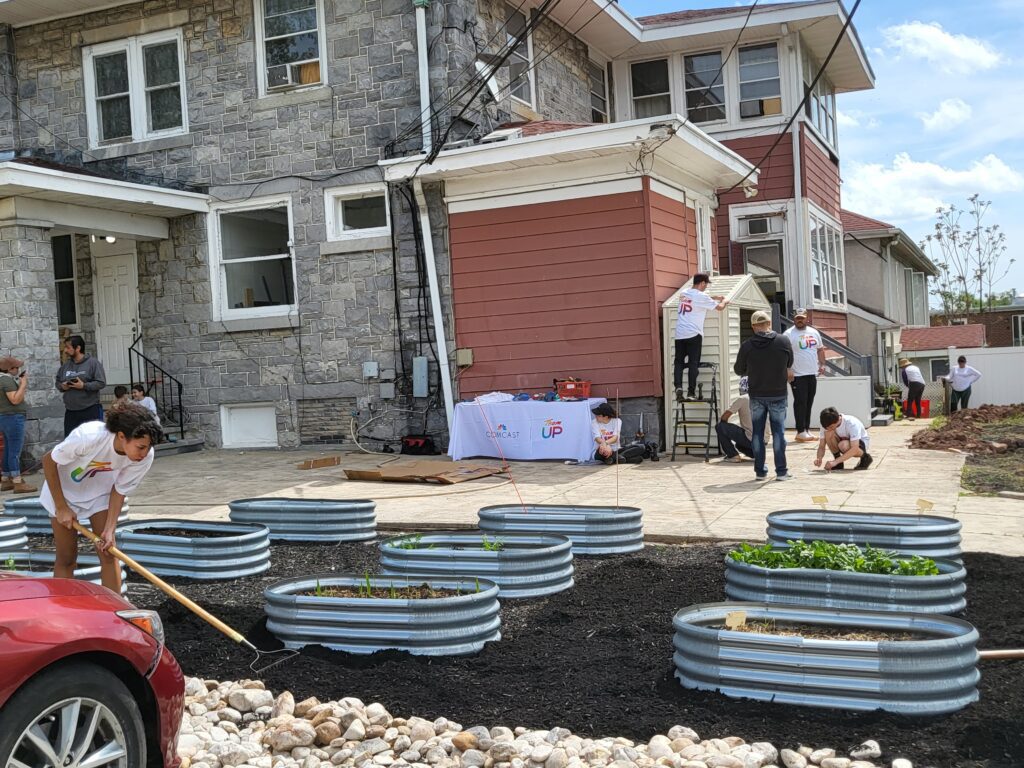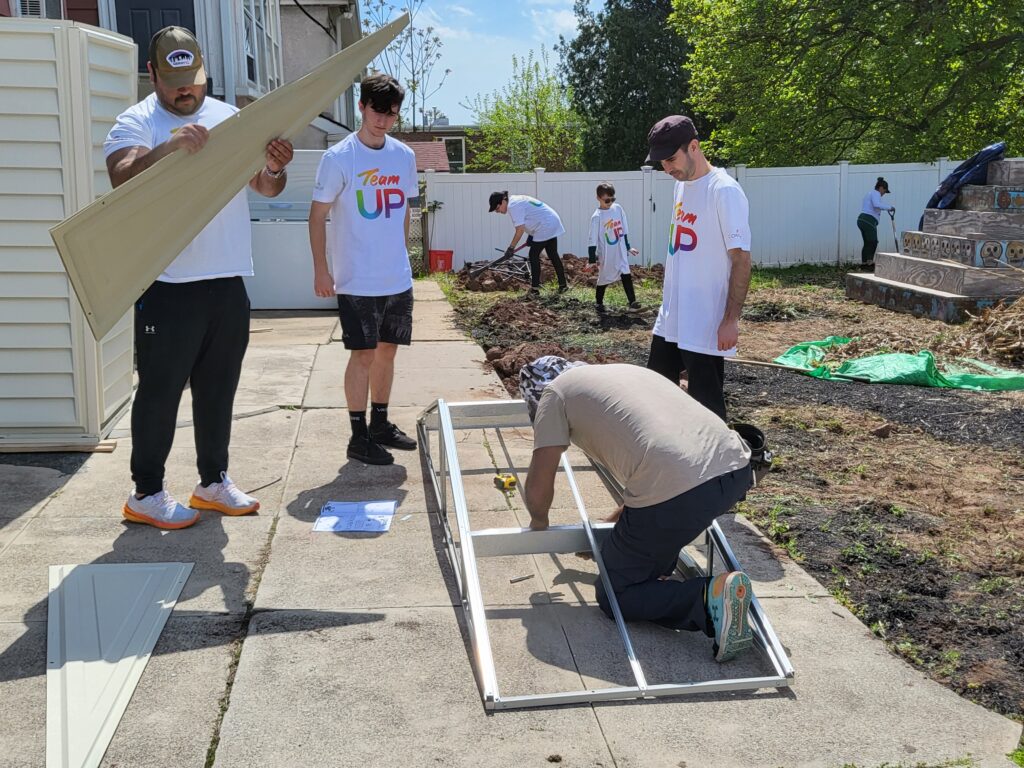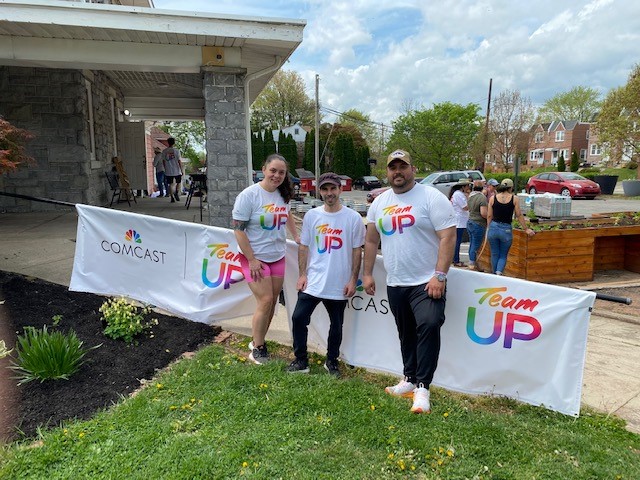 Cobbs Creek Park