Since 2020, Comcast RISE has invested in the success of small businesses owned by people of color and women by providing valuable and practical support in the form of grants and in-kind business services. Comcast is continuing this opportunity to a new round of RISE applicants and offering $10,000 RISE Investment Fund grants to another 100 Philadelphia small businesses.  
In 2020 and 2021, Comcast awarded $1 million in grants to 100 small businesses owned by people of color in Philadelphia and Chester, and provided in-kind services to nearly 400 additional local businesses. Nationwide, Comcast RISE has supported more than 13,000 entrepreneurs through grants in the form of monetary grants, a TV campaign, production of a TV commercial or consulting services from Effectv, or computer equipment, internet, voice or cybersecurity from Comcast Business.  The awards helped hundreds of Philadelphia small business owners facing the difficult transition from operating in-person each day to largely remote work.  
Daddy University, 2021 Investment Fund Recipient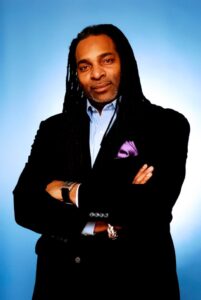 Joel Austin, founder of Daddy University Inc., knew the parents he worked with who were grappling with working and schooling from home needed his organization's support. Austin founded Daddy University Inc. after the birth of his children. When his family welcomed a second child, he realized there were no resources to shepherd young men into their next phase of life as they become fathers. Daddy University provides support, advocacy and training to new parents, with a focus on fathers and young men across Philadelphia.  
A $10,000 grant from the Comcast RISE Investment Fund allowed Austin to purchase new tools to operate his business with Zoom. Equipped with new resources, Daddy University Inc. prioritized mental health through parent check-ins, which became a safe space for community members.   
"We stretched these funds out for eight to nine months. Now we have the ability to scale up," said Austin. "When Comcast believes in you, it makes you more accountable to the community. Comcast RISE helped us to expand. We used to have three employees; now we have six." 
The Construction Apprentice Preparatory Program (CAPP), 2021 Investment Fund Recipient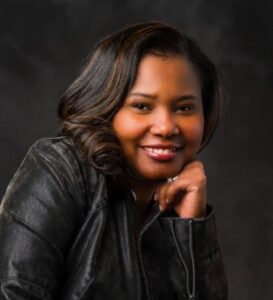 The Construction Apprentice Preparatory Program (CAPP) empowers women and people of color who have been historically underrepresented in construction to pursue a career in the trades through customized training programs. When offices and classrooms shut down at the onset of the pandemic, CAPP was left without a space to host classes and without their primary income source.  
"For a small, women-owned entity, the Comcast RISE Investment Fund was accessible and helpful," said Terri Freeland, vice president of operations at CAPP. "The funds allowed us to pay our instructors while we were facilitating the transition to virtual programming. It was gap coverage we needed to bridge to the next phase." 
Chanda's Hair Studio, 2021 Investment Fund Recipient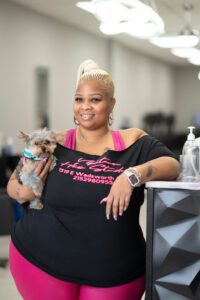 Chanda Anderson was working towards opening a second salon when she suddenly had to close her doors to all clients. 
"When the pandemic hit and we had to shut down our business, I was distraught. My only means of income was suddenly taken away, but, meanwhile, my bills kept coming in. The $10,000 grant from Comcast RISE not only helped me stay afloat, I used it to purchase hair for my clients and actually generate some income. At a time when I was seeing one client a day in my house versus five to seven clients a day pre-pandemic, it helped more than you can imagine. In June of 2021, I was finally able to realize my childhood dream and open a business on Wadsworth Avenue. 
The new round of the Comcast RISE Investment Fund will provide an additional $1 million in grants to support an additional 100 Philadelphia small businesses. Any business owned by women or people of color in Philadelphia County that meets eligibility requirements can apply from June 1 – 14 at www.ComcastRISE.com. Winners will be announced in July 2022.   
In addition to the Investment Fund, Comcast RISE, first launched in October 2020 to support small businesses through funding and resource needs brought on by the COVID-19 pandemic, provides the opportunity for small businesses owned by people of color and women to apply for a marketing services or technology makeover grant. Businesses can apply to the Investment Fund Grant, the Marketing Services Grant, or the Technology Makeover Grant, with the opportunity to receive one. 
Marketing Services Grant

: The following services from Effectv, the advertising sales division of Comcast Cable, and its creative agency, Mnemonic, are designed to help recipients with their marketing and media campaigns, including:

 

Media: A linear TV media campaign to run over a 90-day period.

 

Creative Production: Turnkey 30-second TV commercial production, plus a media strategy consultation and 90-day media placement schedule.

 

Consult: Digital audits by Ureeka in the form of Website Repair Reports and SEO Keyword reports to target website mechanics and effective organic marketing. 

 

Technology Makeover Grants

: The state-of-the-art equipment and technology upgrade from Comcast Business includes computer equipment as well as Internet, Voice, and Cybersecurity services for up to a 12-month period. (Taxes and other fees may still apply for technology makeover services.) 

 
Comcast RISE is part of Project Up, Comcast's ongoing efforts to advance digital equity and help provide underrepresented small business owners with access to the digital tools and funding they need to thrive. Over the next 10 years, Comcast has committed $1 billion to programs and partnerships that will reach tens of millions of people with the skills, opportunities, and resources they need to succeed in an increasingly digital world. 
Comcast RISE will continue to provide critical resources to small businesses owned by people of color or women across the city and country. All small business owners can visit the Comcast RISE destination on Xfinity X1 to get the latest small business news, resources, Comcast RISE recipient stories and more.   
Visit www.ComcastRISE.com to apply, for more information and the latest updates. A directory of past RISE winners can be found here.  
Comcast RISE hit the streets in the Uptown section of Philadelphia to announce the return of the RISE Investment Fund to the city. 100 small businesses owned by people of color or women in Philadelphia will receive $10,000 grants to help them recover from the impact of the pandemic.
To announce the launch, we were joined by Philadelphia City Councilmember Cherelle L. Parker;  State Representative Isabella (Izzy) Fitzgerald, (D-203); State Representative Stephen Kinsey, (D-201); City of Philadelphia Commerce Department Director Anne Nadol; Reverend Dr. Alyn Waller, Senior Pastor, Enon Tabernacle Baptist Church; Founder and Executive Director of the Business Center for Entrepreneurship & Social Change Pamela Rich-Wheeler; 2021 Comcast RISE Investment Fund recipient Chanda Anderson and Interim President of Wadsworth Avenue Business Association and owner of Eatible Delights Catering and Comcast RISE marketing services recipient David Simms.
Check out this highlight reel from the day's events: