By Rebecca Gadsden, PHR, Sr. Coordinator, Workforce Diversity and Inclusion
As Philadelphia students are settling back into their classrooms for the new school year, at Comcast we've just kicked off one of our most beloved annual employee programs—Beyond School Walls (BSW), a partnership with Big Brothers Big Sisters Southeastern Pennsylvania that provides workplace mentorship to local students.
Comcast was one of the first corporations in Philadelphia to join the BSW program in 2008, and now our employees serve as mentors for 55 young Philadelphians from Potter-Thomas Elementary School.
For the past three years, I've had the honor of serving as a "Big" to Ailani, now a 7th grader at Potter-Thomas. BSW makes it convenient for employees, like me, who would like to make a difference in my community but don't have a lot of time.
Every other week, busses filled with our "Littles" arrive at the Comcast Center, where we have lunch and spend some one-on-one time doing a variety of activities. The program also gives young, hopeful students the chance to establish consistent, adult relationships outside of their families.
Ailani is an aspiring fashion designer, so last year some of our visits were spent designing the logo for her future clothing line. We also researched colleges and art programs online; Ailani has big dreams and she knows she'll have to continue her education to achieve them.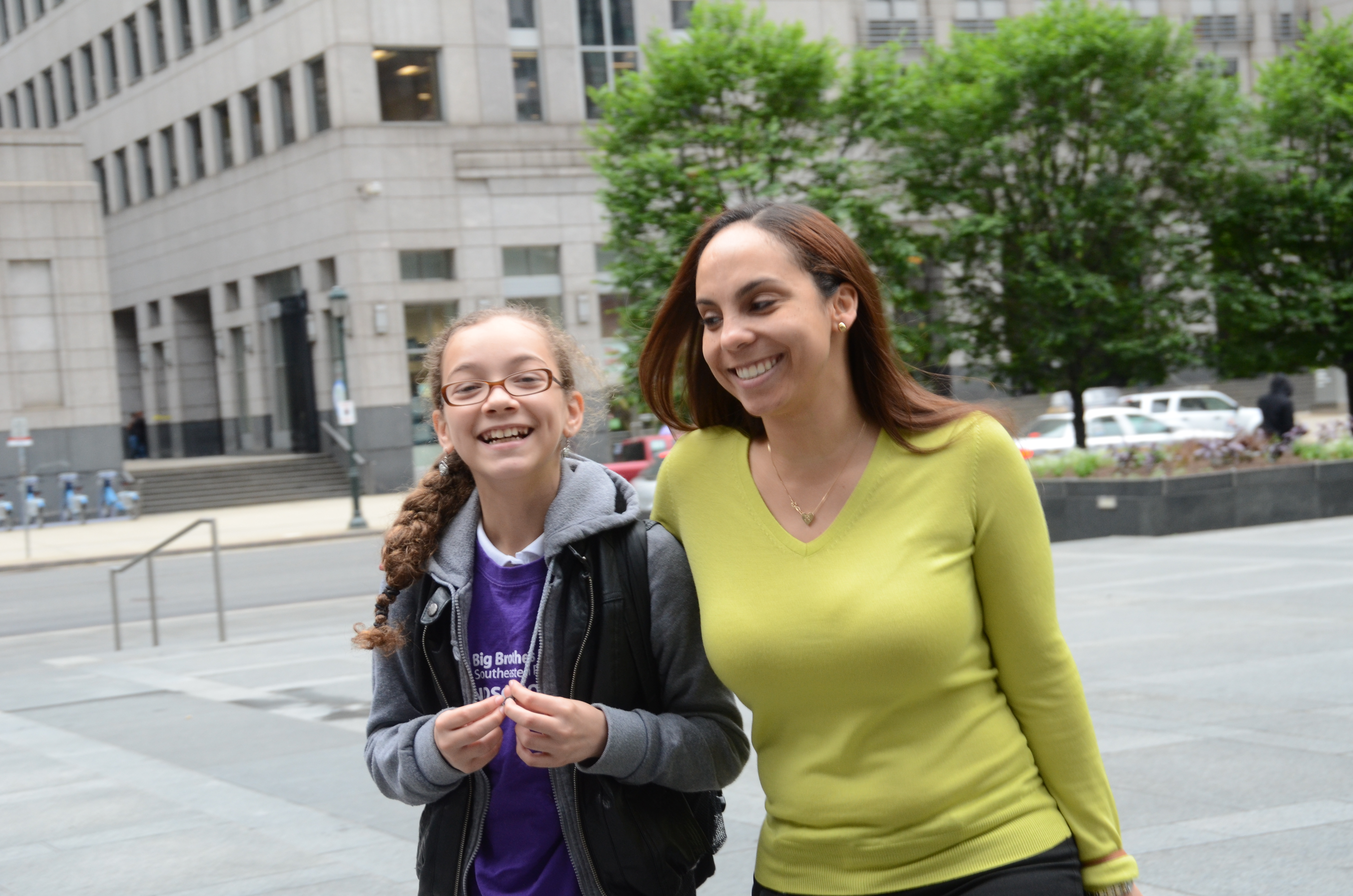 Since Ailani comes from a big family, our afternoons together provide her with the one-on-one time she needs to discuss her hopes, dreams and aspirations. Comcast's continued support for this program means that I can continue being a part of the team that helps Ailani focus on her future.
Last year, Ailani had the opportunity to spend a half-day at work with me for "Take Your Little to Work Day." This was the first year for this event and it proved to be a turning point in our relationship. She walked around and spoke with my colleagues, interviewing each person about their role in the company. I was incredibly impressed to see her confidence and see how much she had grown since starting in the program.
The time Comcast employees spend with their "Littles" is invaluable. It provides students with objective feedback and invaluable exposure to a real-life work setting, allowing them to see what we do firsthand. For "Bigs," it develops us as leaders and mentors, and teaches the importance of investing in others.
It's clear that this partnership means a lot to BBBS, too – at the organization's "Big Night Out' gala this week, Comcast was named Corporate Partner of the Century! You can read more about that on Comcast Voices here.