By Jim Samaha, Senior Vice President, Comcast Freedom Region
Like so many local businesses and residents, our team is preparing for Pope Francis's historic visit to our City, and busy putting the final touches on plans to ensure we can best serve our customers throughout this momentous occasion.
We're used to preparing for major events, from major storms to inaugurations and Super Bowls, but we also know the Pope's visit and World Meeting of Families will bring unprecedented crowds, tightened security and related challenges. We have been coordinating with the City of Philadelphia, Homeland Security, World Meeting of Families and other agencies and officials to ensure close communication and collaboration to help anticipate and address special needs.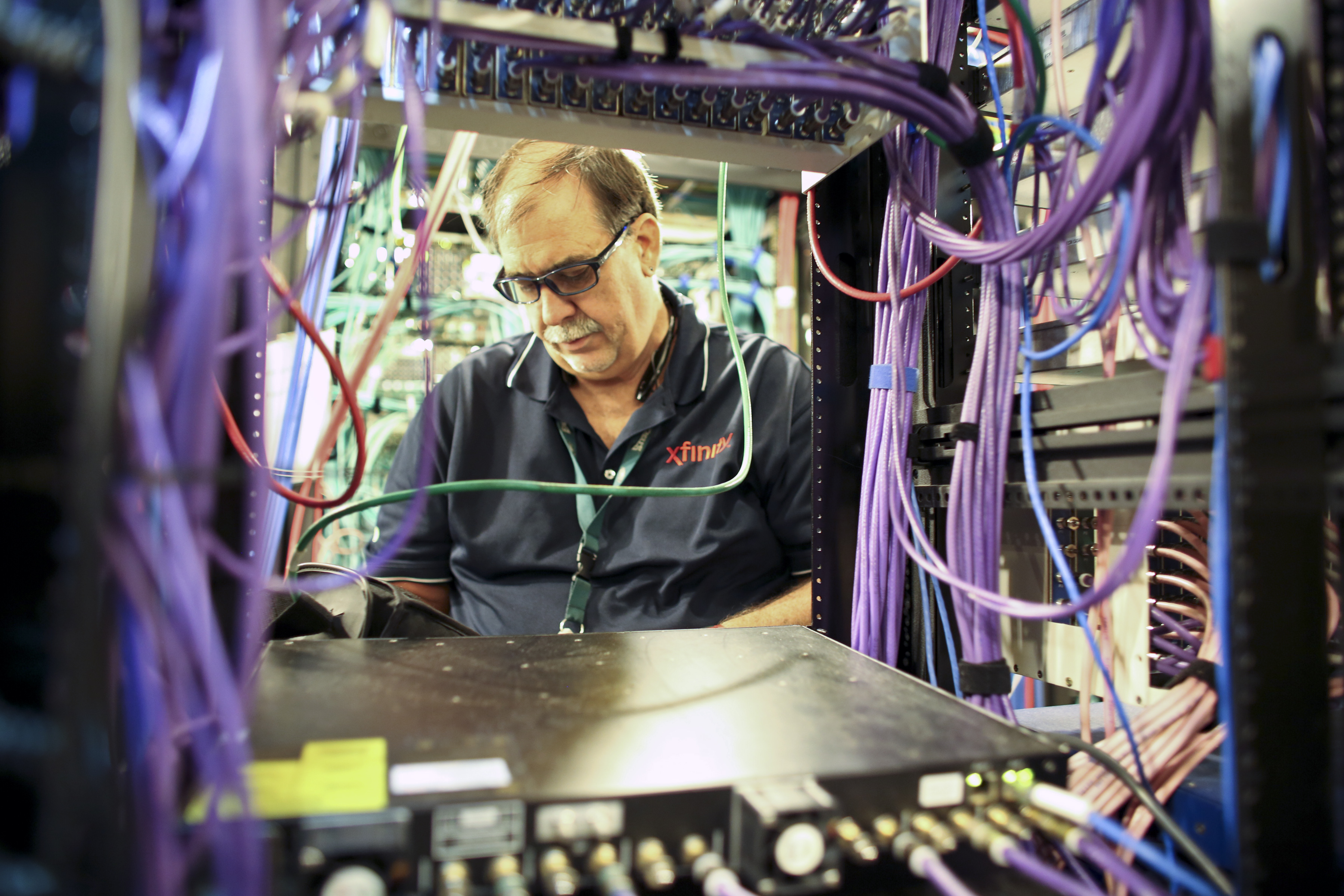 As we count down to the Papal visit, we thought you might like a behind-the-scenes glimpse into some of the many ways we're getting ready. From technicians on bicycles, to backpacks and backup generators, here are just a few of the plans in place, and a few suggestions to help our customers prepare:
Preparing our Teams
We'll have dozens of team members and vehicles placed in strategic locations in restricted areas ahead of traffic restrictions to quickly support and resolve unexpected service interruptions
Bicycle coverage, complete with specially-designed backpacks containing equipment, will help technicians get around safely in high traffic areas
Special uniforms with reflective strips for night work will ensure quick identification of Comcast personnel as they travel within special zones and the Festival grounds
Remote networking monitoring teams will have eyes on the network around-the-clock to actively help identify, address and troubleshoot issues in real time (and, where possible, ahead of time)
Additional backup monitoring and engineering support will be provided by teams in locations outside Philadelphia
Engineering teams will have 24-hour coverage at key facilities in Center City, and special fiber splicing/repair crews will be available on a 24-hour basis
Our operations teams are prepared with additional material, equipment and supplies in anticipation of a variety of potential challenges, including but not limited to:
Portable generators
Fuel for generator power at multiple sites
Fuel delivery trucks
Mobile HVAC units
Satellite phones/UHF radio system for backup communications needs
Incremental land lines backed up by Iridium satellite phones
Helpful Information for Customers
We have proactively reached out to customers who live in areas with planned travel restrictions and other potential challenges to advise them of some of the expected challenges and assure them we are planning ahead. Dedicated technical, engineering and customer care teams will be focused on responding as quickly as we safely can to resolve any unexpected customer issues during this time.
As always, customers can contact us at 1-800-XFINITY at any time.
Our easy-to-use self-service options are always available and can be accessed through the MyAccount App on iOS and Android devices or by logging into customers' account on Xfinity.com.
Customers can also use our free text alert service to check for outages in their area (more information about text alerts can be found at comcast.com/alerts).
We encourage customers to visit any of our Philadelphia-area Xfinity Stores and Service Centers if they need to pick up or return equipment or manage their accounts.
What an exciting and proud moment this is for our City and for me personally as the leader of our region. On behalf of our thousands of employees who support our customers every day, and hundreds more who will be working around-the-clock to support our Philadelphia customers during the coming week, I want to thank you for your patience, support and for choosing Comcast.