By: Kelsey Boyd, Comcast Intern, Comcast Business
As a marketing intern for Comcast Business based at Comcast headquarters in Philadelphia, I would never have thought I would be able to get involved in efforts outside of business services during my summer internship. But, this summer I've had the opportunity to sit on a committee to plan a volunteer project for the Comcast intern and co-op community, and it has given me the chance to see a different side of the company and really experience its culture of giving back to the community.
Last Friday, we volunteered with the SHARE Food Program in North Philadelphia. More than 60 Comcast interns and co-ops boarded a bus to head over to SHARE and participate in Comcast Cares Day for Interns, our extension of Comcast's signature day of community service held each Spring. While at the site, we helped package boxes of food, process satellite orders, paint furniture, and harvest fresh fruits and veggies from its Nice Roots Farm – donating about 195 service hours to the program.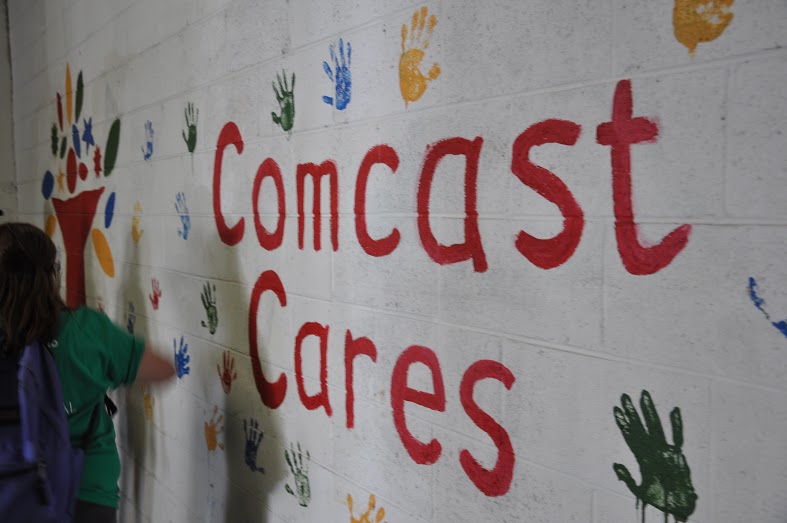 Our planning committee of eight interns met weekly leading up to our day of service. We strategized logistics, budget, marketing and communication efforts. I worked closely with my fellow intern Ally Quilty to create a marketing and communications plan to get the word out about the community service project and garner as much interest from our colleagues as possible. We wanted a larger turnout than years before. I'm happy to report that this year, we achieved an attendance of about 20 percent more interns and co-ops than previous projects.
The SHARE Food Program is a nonprofit organization serving a regional network of community organizations engaged in food distribution, education, and advocacy. As an organization with only eight employees, SHARE is heavily dependent on volunteers. Comcast interns and co-ops were able to contribute to the program's monthly goal of packaging 6,700 senior meal boxes on Friday. They definitely kept us busy!
I got a chance to talk with director of SHARE Steveanna Wynn while she gave me a tour of the huge warehouse. One of the main things she shared with me that stood out was that she appreciates all of the help from young volunteers because it gives her hope for the future that people will continue to volunteer with the program.
Without large groups like ours and daily volunteers, Steveanna and her staff would not be able to harvest enough produce and package enough goods to serve the 500 food cupboards in Philadelphia that they contribute to or execute their Nice Roots Farm program which serves people in Philadelphia, New Jersey, parts of New York, and the Eastern Shore of Maryland.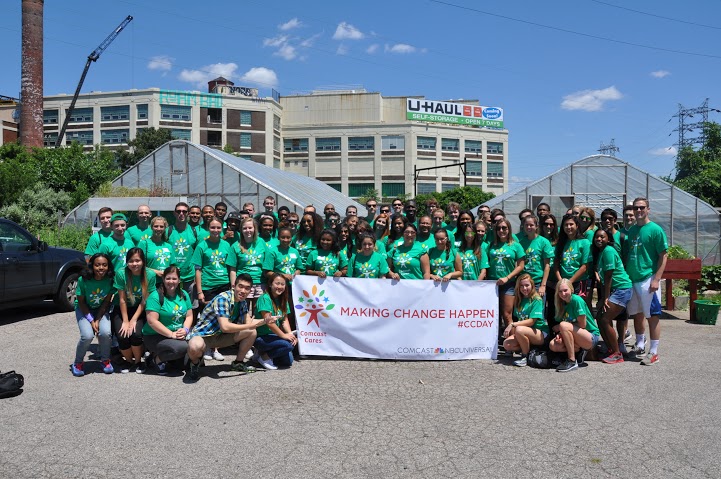 As an intern for a large business like Comcast, I think it is very important for us to immerse ourselves in the company's values and be able to make a difference in the communities we serve. The interns and co-ops have such a great opportunity within Comcast and it is commendable that so many of us recognize our privilege and the importance of working together to make change happen.