About 50 students from eight local high school FIRST Robotics teams took over the Comcast Center on Monday.
Neil Hartman, Comcast SportsNet Philadelphia Anchor, emceed the event while team members from Bishop McDevitt High School's E=mCD, St. Hubert Catholic All-Girls High School's BambieBotz and Wissahickon High School's Miss Daisy provided a live demonstration of their innovative robot designs.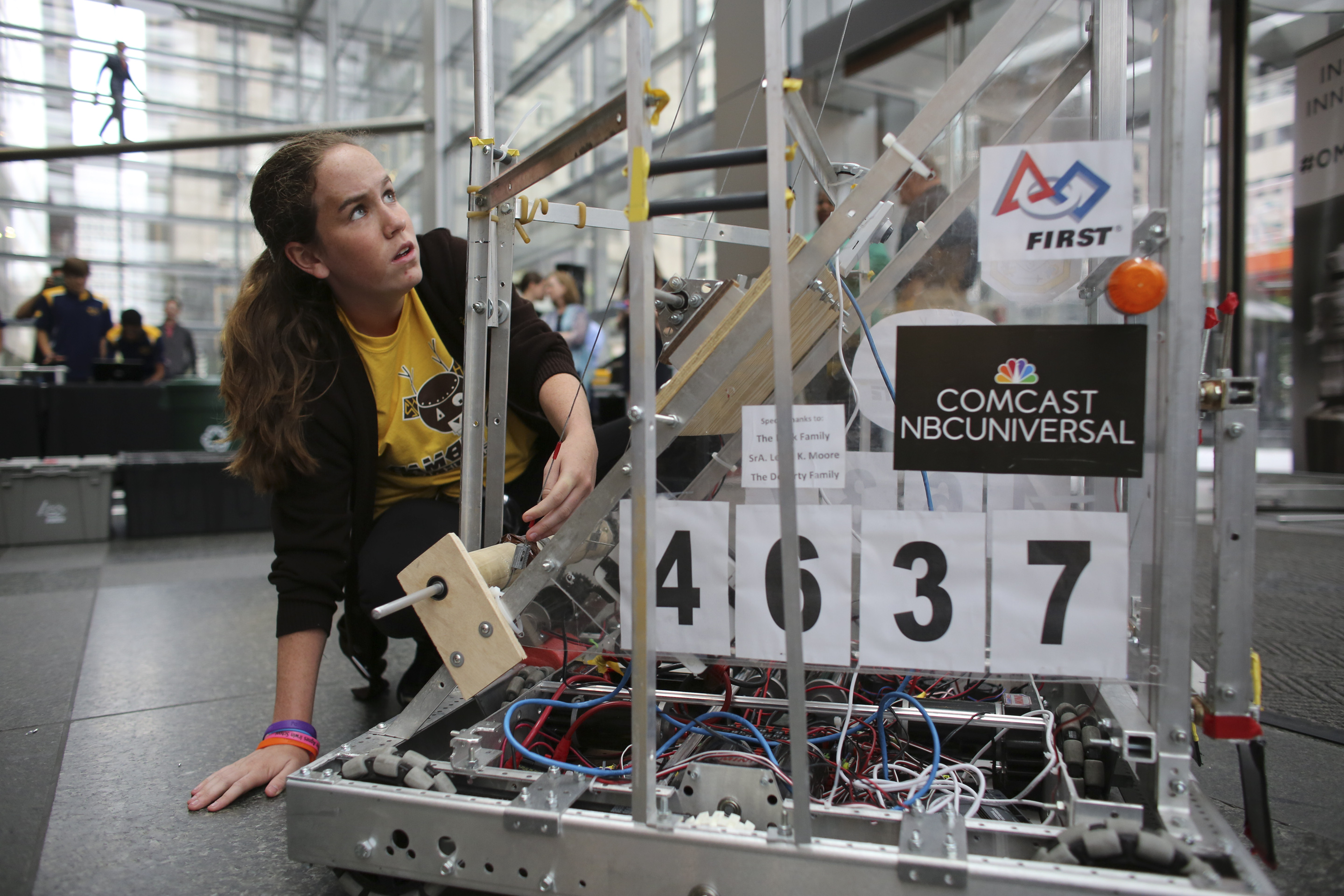 They were cheered on by representatives from other teams, including Central High School's RoboLancers, the Mount Saint Joseph's Academy FireBirds, Masterman High School's Atomic Dragons, Lansdale Catholic's Cyber-Crusaders, George Washington Carver High School's Pegasus Robotics, and Girl Scouts of Eastern Pennsylvania's Tin-Mints.
The FIRST (For Inspiration and Recognition of Science and Technology) robotics program supports and encourages students to pursue the study of STEM (science, technology, engineering & mathematics) disciplines.  Its annual FIRST Robotics Competition (FRC) challenges teams to work together to build and program robots to perform prearranged tasks against competitors with the ultimate goal of winning the top prize at the international FIRST Championship. Students who take part in FIRST competitions are nearly twice as likely to pursue a college degree in STEM.
Comcast supports programs like FIRST to inspire STEM majors and keep the pipeline of innovation full for U.S. technology companies.
At the Philadelphia event, Central High School's RoboLancers team president Mai Nguyen discussed the team's FIRST experience and how the competition stoked her enthusiasm for a career in STEM, adding,
"It's so important to show the next generation that STEM is awesome!"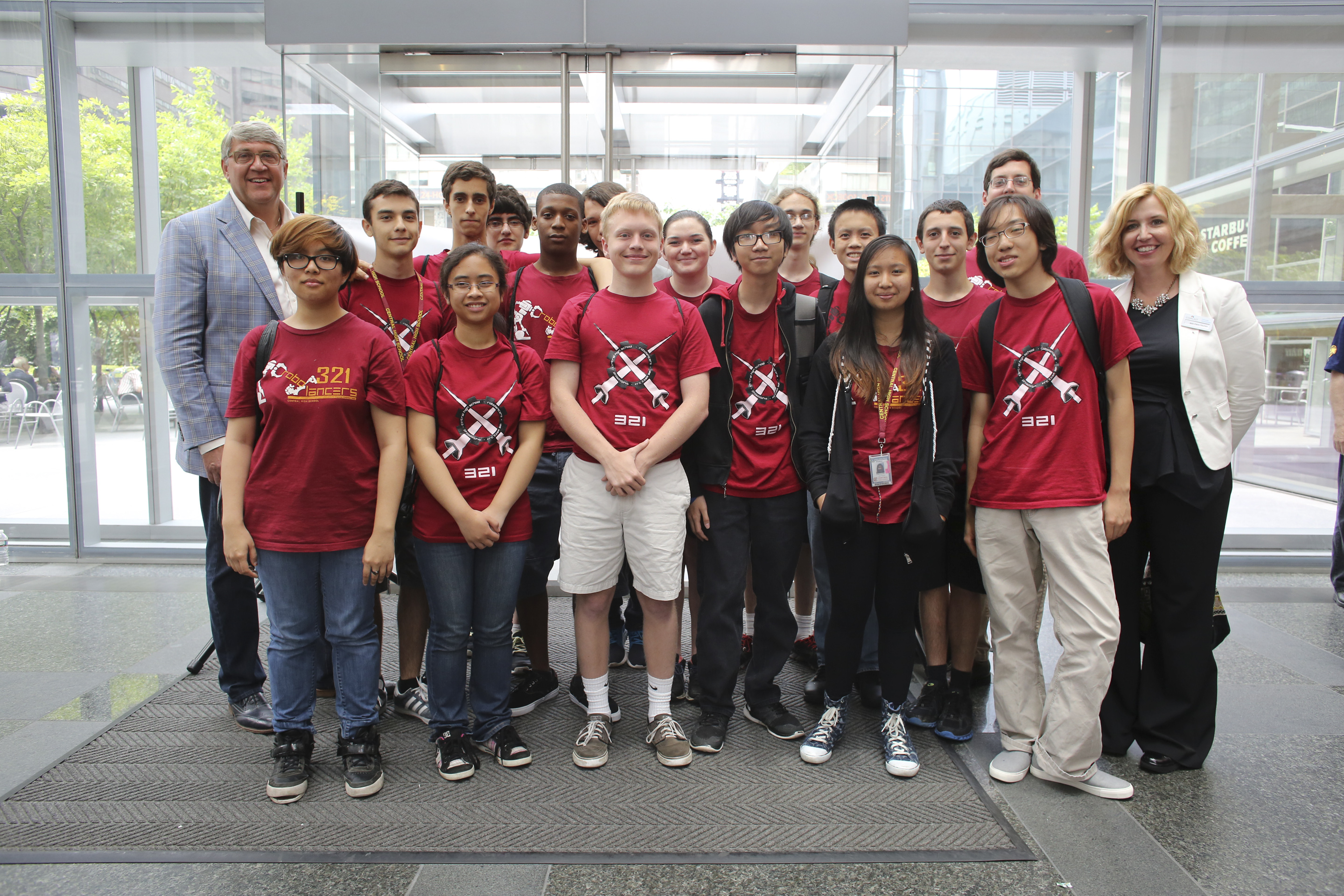 Comcast NBCUniversal employee mentors from a wide variety of business groups – from engineering and technology to the legal department – helped 37 FIRST teams around the country compete in 2015 FRC. The Comcast Foundation also donated nearly $100,000 to the program this year.
Following the demonstrations, the students toured the Comcast Innovation Lab and Accessibility Lab, and enjoyed a lunch & learn with senior Comcast leaders and local technology startups.
"Engineering is fun. It's hard, but it's fun," said Jim Carr, Executive Director of Mid Atlantic Robotics. "We're so grateful to companies like Comcast that support our efforts to raise a generation of inventors, not just users of technology."