We recently opened our newest Xfinity Store in the region in West Orange, NJ. The first facility of its kind in Northern New Jersey and the second in the state, the 5,000 square foot center is designed entirely around the needs and feedback of Comcast customers, and provides visitors with an opportunity to explore, learn about and interact with the latest Xfinity products and services. Customers can also return and pick up equipment at the store as well as pay their Comcast bills.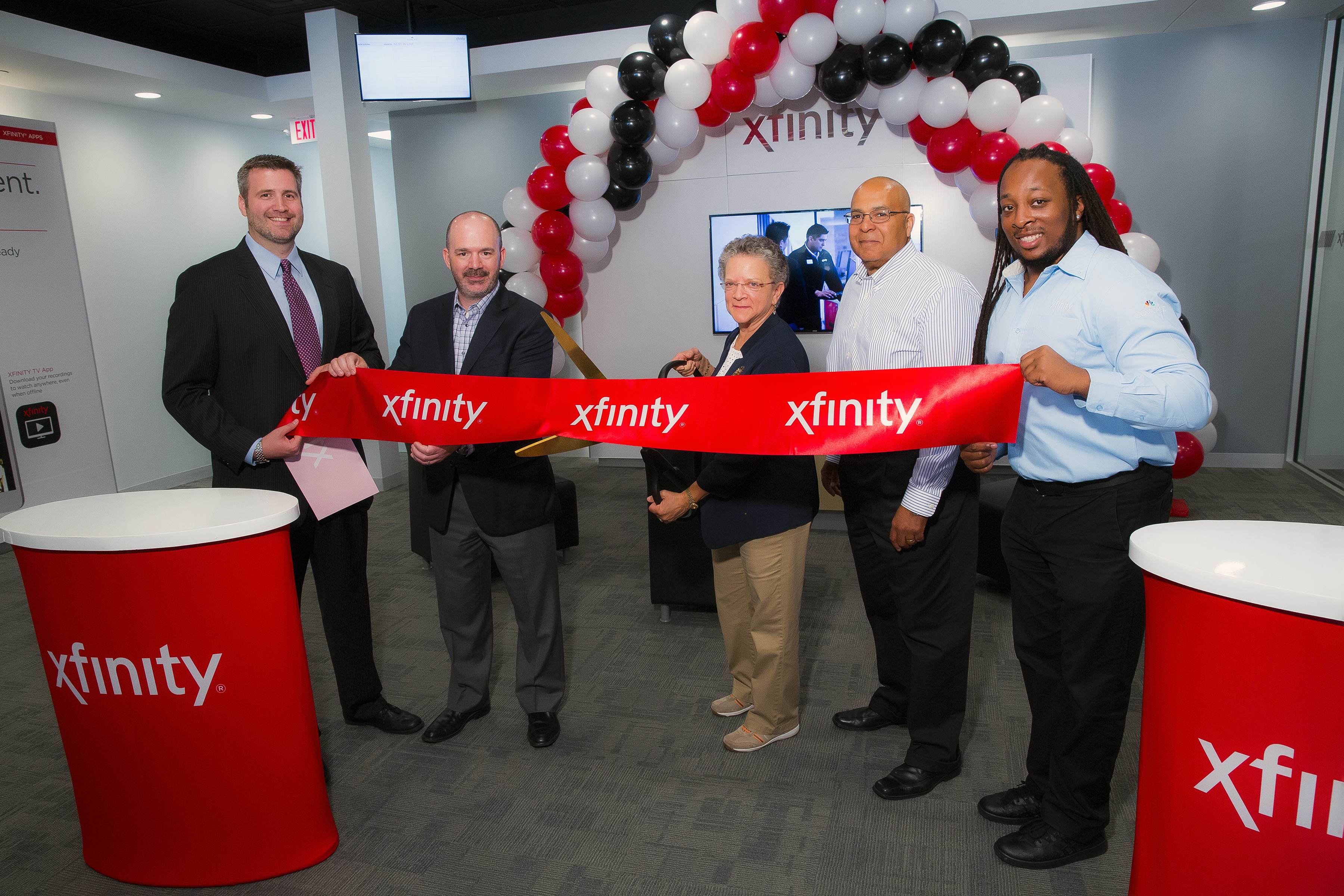 New Jersey's first Xfinity Store, located at 42 Centerton Square in Mount Laurel, NJ, opened in March. Over the coming months more Xfinity Stores are scheduled to open in the state.
The new Xfinity Store is conveniently located at Essex Green Shopping Center and features flat screen TVs, iPads and a seating area for demonstrations of the new X1 Platform.  Customers can also try out Comcast's popular apps like Xfinity TV Go and Xfinity Connect. Kiosks around the center provide the opportunity to experience Xfinity TV, and learn more about Xfinity Internet speeds, Xfinity Voice service and Xfinity Home, Comcast's security and home automation solution.
In addition, customers will enjoy personalized service from trained and knowledgeable sales consultants, along with time-saving features like self-serve bill pay and a queuing system that allows customers to explore the store instead of waiting in line for service.
The new Xfinity Store is located at Essex Green Shopping Center, 495 Prospect Avenue, West Orange, NJ. It is open seven days a week – Monday through Saturday from 9 am to 8 pm, and Sunday from noon to 4 pm. Stop by and check us out!