By: Joseph and Lisabeth Marziello, Chief Executive Officers, Boys & Girls Clubs of Philadelphia
The mission of the Boys and Girls Club of Philadelphia is to enable all young people, especially those who need us most, to reach their full potential as productive, caring, responsible citizens. We are fortunate that one of the largest companies in our region, Comcast, is fully committed to helping us accomplish that mission.
On April 25, more than 200 Comcast employees and their families and friends helped renovate the Northeast Frankford Boys and Girls Club as part of Comcast Cares Day, the nation's largest single-day volunteer event and what Comcast calls the celebration of its year-round commitment to service. Comcast racked up over 2,700 volunteer service hours at Boys & Girls Clubs in Philadelphia through each Comcast Cares Day since 2012, an astounding feat for one of the world's busiest companies.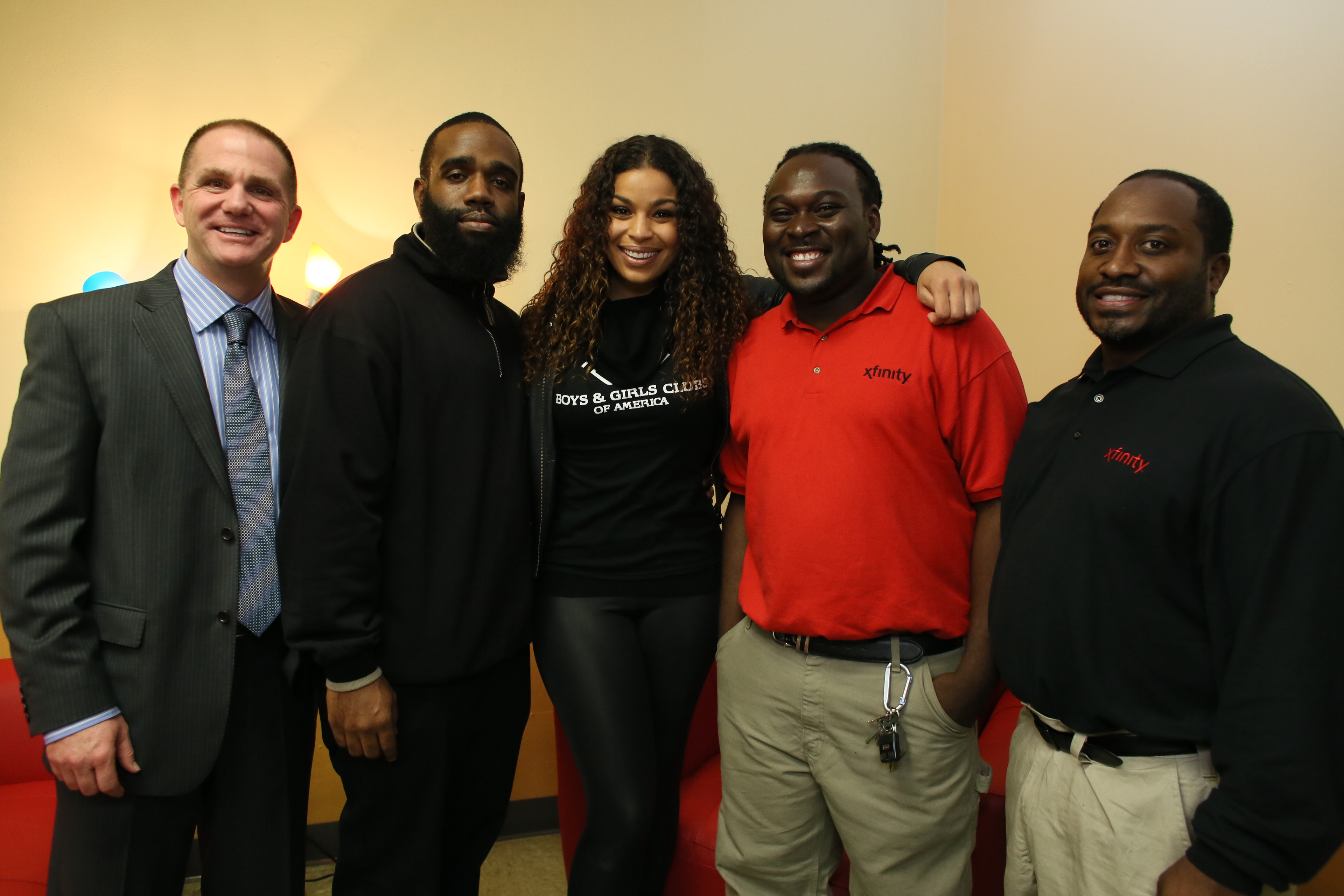 American Idol winner Jordin Sparks (center) with Comcast Area Vice President Tom Firmani (left) and Comcast technicians that volunteered their time to help rewire the Wayne Avenue Boys & Girls Club.
One of the most exciting elements of the Northeast Frankford project was the remodeling of a My.Future Digital Literacy Lab, part of a partnership between Comcast and Boys & Girls Clubs for America designed to open the eyes of our youth to all technology can offer. Thanks to $50,000 in grants from Comcast, and the support of Scripps Networks and Rebuilding Together Philadelphia, we were able renovate and fully equip our new computer lab with desktops, laptop and table computers. This is the second Club in Philadelphia that Comcast has helped to equip with such a lab. Last year, the company provided more than $120,000 in grants and donated services which was the seed money that helped us raise an additional $400,000 in cash and in-kind services to almost completely renovate the Germantown Boys & Girls Club, including new computer, digital arts and literacy labs.
Something we find particularly remarkable about Comcast as a community partner is that its support is not limited to volunteer hours or financial support. The company leverages its resources and expertise in unique ways to the benefit of Philadelphia's residents.
For example, for the past three years Comcast has co-sponsored our largest annual fundraiser, the Philadelphia Showcase of Wine and Cheese, with in-kind contribution of valuable television advertising which has helped us get the word out and meet our fundraising goals.
Boys & Girls Club of Philadelphia has also benefited from Comcast's leadership. Currently, Area Vice President of Operations Thomas Firmani serves on our board of governors and has co-chaired our most important fundraising efforts. Region Vice President of Community Investment Robert Smith was recognized in 2014 with our President's Award. Tom, Bob and other Comcast leaders have served as Youth of the Year judges and in other supportive roles.
For all of these reasons and more, we awarded Comcast with our Volunteer Service Award last year. Comcast's commitment to our organization, and to the lives of the young people we serve, are felt throughout the city. We are very fortunate that Comcast's headquarters are here in Philadelphia, as this is a company that truly goes above and beyond every day to give back to the communities it serves. As a non-profit organization working tirelessly to provide a better future for our city's youth, it is a relief for us to know that we can always rely on Comcast for support.