By LeAnn Talbot, Senior Vice President, Comcast Freedom Region
As the wife of an Air Force veteran who moved her family five times during nine years of service, and whose husband spent multiple tours apart from our family, I could not be prouder of the announcements we recently made and, more importantly, of our ongoing actions to support current and past members of the military along with their families and partners. I'm also the daughter of a World War II veteran who served as a medic, and my brother-in-law served in Vietnam, so I have a deep appreciation and respect for those who have dedicated themselves to protecting and defending our country, and the unique challenges they face when they return from service.
We recently made some sweeping commitments that you can read about here, including hiring 10,000 reservists, veterans and their spouses or domestic partners over the next three years; making significant enhancements to our military leave policies and benefits; and hiring a Vice President of Military and Veterans Initiatives.
But what truly make these announcements come to life for me are the individual, one-off stories and successes I hear about and see every day. We just celebrated Armed Forces Week and as we look ahead to Memorial Day, I thought it fitting to share a few special tributes from our aptly named Freedom Region.
Hometown Heroes
As a company, we have a longstanding commitment to our heroes, and know we have both the opportunity and the obligation to help the men and women who have served our country. But make no mistake – it's our customers and us who benefit the most from their skills, dedication and discipline.  We have more than 260 veterans and reservists in our Freedom footprint alone, and I'm proud to introduce you to three of them.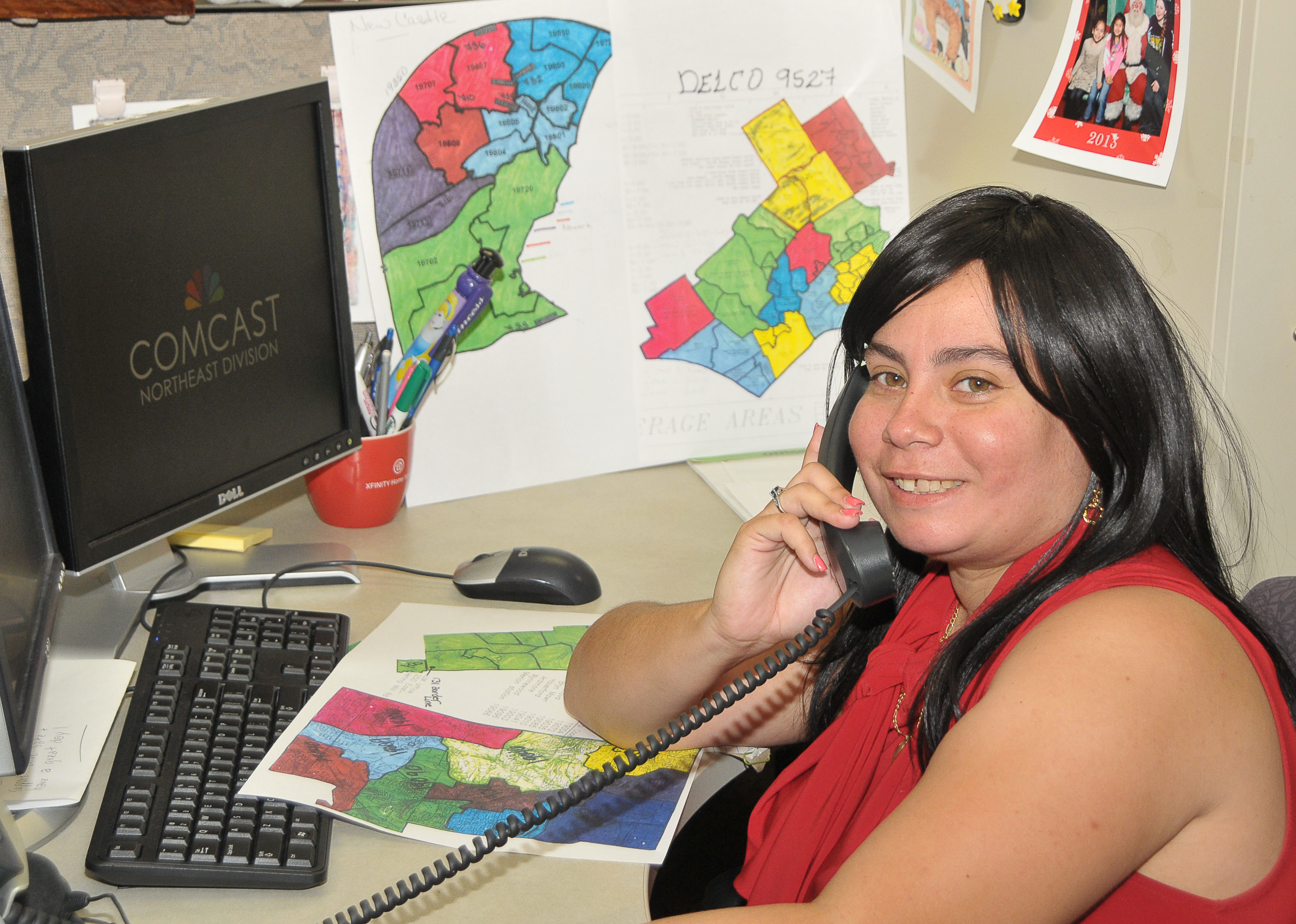 Celi attended the military academy where her mom taught, and from the time she was a young child, knew she wanted to be a soldier. Celi spent eight years serving with the Army National Guard and though she joined up to handle signals as part of a communications team, ended up as the first female soldier to help an infantry unit with security in Tikrit, Iraq. Today, we're fortunate to have Celi serving our customers across the region from her Workforce Operations role in New Jersey. Celi interviewed with Comcast a few months after leaving the Army National Guard in 2005 and started as a care rep handling Internet. Her supervisor quickly recognized that her military skills of routing and troubleshooting would be an asset in dispatch and encouraged her to apply for a position. Almost 10 years later, Celi still credits her military training for helping her think through how various pieces of her work fit together, and says it helps her break down situations to clearly see needs and solutions. She also likes that Comcast has a "chain of command" similar to the military and says she relies on her supervisor much like how she depended on her sergeant who was like a dad to her. Celi also says the two are similar in that you take care of a team and are all in it together, and she still lives by the philosophy "you can't relax until you get the job done."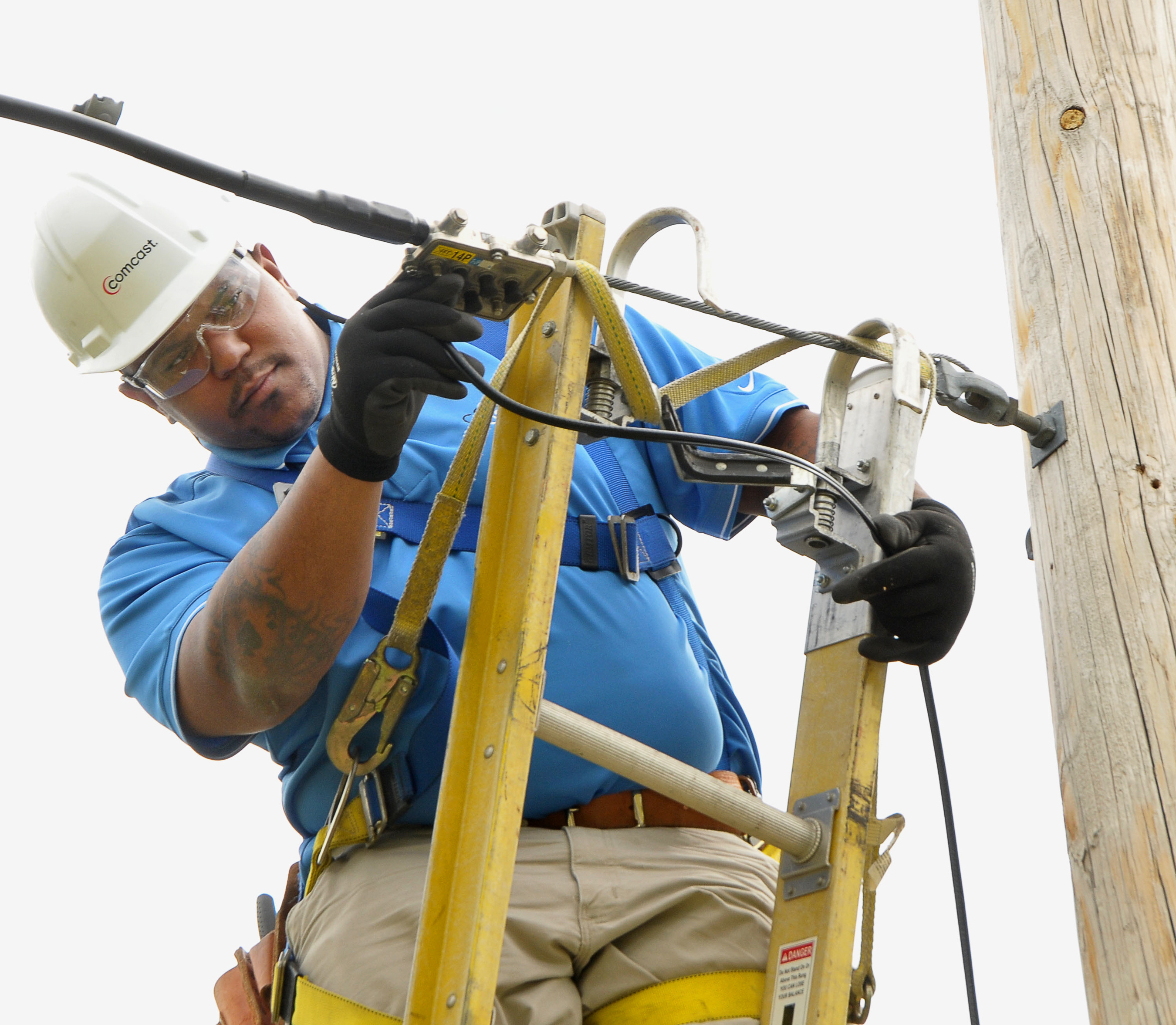 Dan was a sergeant in the Army in charge of communication attached to an infantry unit. He served six years in the military and did a 15-month tour in Iraq in which he was wounded. After leaving active duty, a friend who worked for Comcast suggested he apply for a position. Later that week he started training and, today, two years later, Dan is a CommTech 4 handling the most difficult of installations and troubleshooting for our hometown customers. Dan says the military taught him the overall discipline of going into a job determined to make his customers happy, and the dedication to never quit until the job is done properly. He also credits the military for his leadership experience and says there are similarities in cultures when it comes to working as team and respecting the right chain of command to get things done efficiently.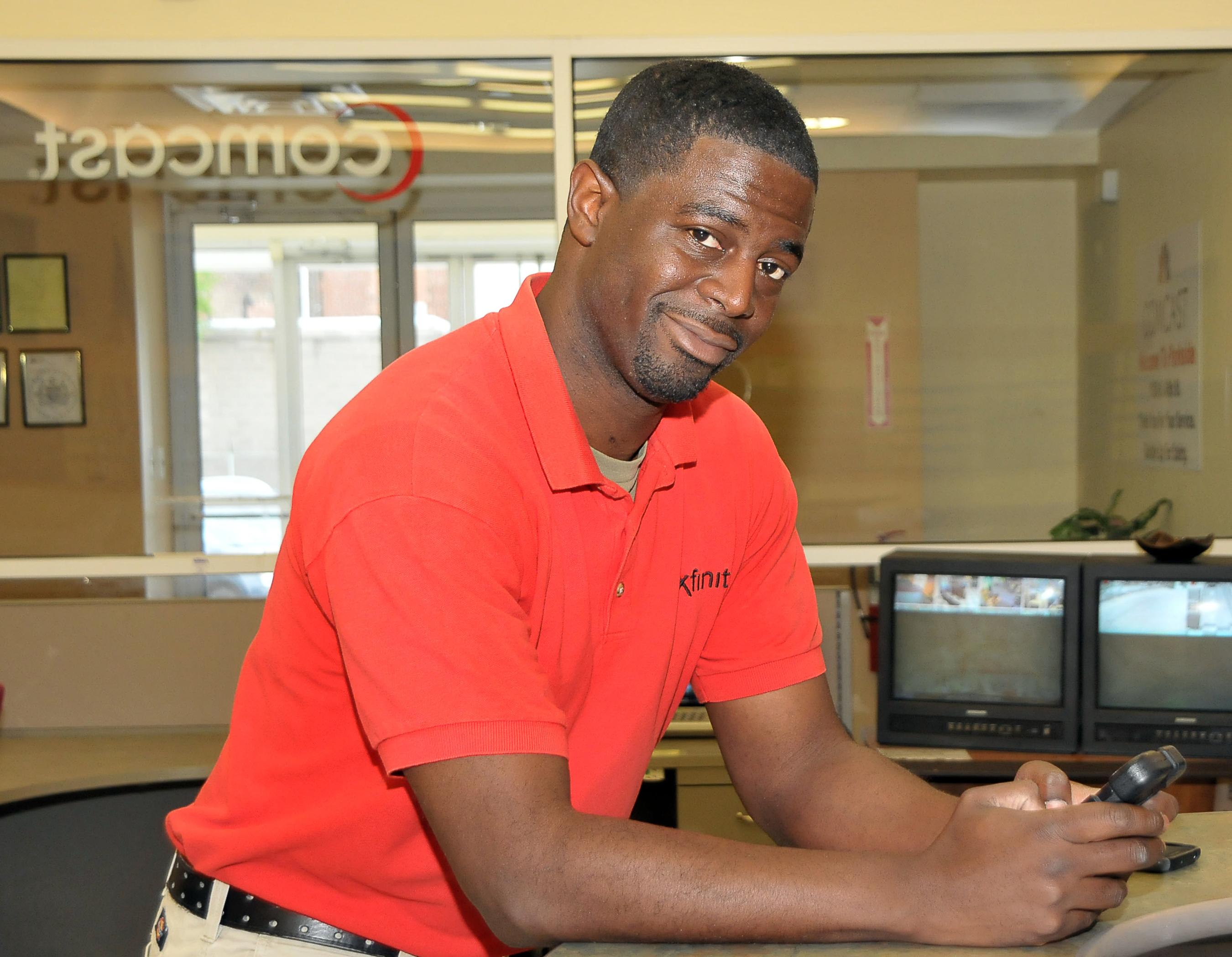 Antonio served in the Marines from 2002 to 2013 as a payroll technician. After leaving active duty, a friend who worked at Comcast recommended he apply for a job with the company. once he joined the company Antonio felt a renewed sense of comradery with the many veterans who work with him at Comcast where he, installs and repairs service for customers. Antonio came to the Marines with a solid work ethic instilled by his family but he credits his time in the service with refining that sense of duty to complete a job, and he brings that same dedication to all of his customers' homes. He enthusiastically recommends working at Comcast to friends, family and military colleagues because of the opportunity he sees to build a career here.
Hiring Our Heroes
We have found, time and again, that the skill sets of military veterans – the ability to work independently and to be decisive and resourceful, not to mention the technical and engineering skills they often possess – are very compatible with many of our positions. Additionally, and much like the military, the business sector offers many opportunities for advancement through leadership and commitment. In the Freedom Region, we're honored to work with local military bases and groups like Employer Support of the Guard and Reserve and Tip of the Arrow that specialize in helping military personnel successfully transition to civilian careers. Through these groups and many others, we've been able to actively recruit and place almost 170 veterans since 2012 in our region alone. Our human resources team also participates in dozens of job and career fairs aimed at veterans, including Philadelphia City Council's Veterans Resource Fair, Ft. Dix/Maguire Hire our Heroes events and the Gloucester County Veterans Job Fair. We also host virtual career fairs and numerous social media options that we encourage veterans and their families to check out here.
An Affinity for Veterans
In 2012, Comcast launched our first VetNet Employee Resource Group which offers extensive opportunities for professional development, including mentorship, networking, and training. VetNet is comprised of Comcast veterans and supporters who are passionate about making an impact in our local communities and supporting each other. Today, VetNet is 5,000 strong nationally across Comcast NBCUniversal, with more than 285 active members in our VetNet Freedom chapter that officially launched just last year. Some of the activities our VetNet group has planned for Memorial Day and through the summer include Drexel University's Memorial Day Primer, a speaker series and the Independence Dragon Boat Regatta in Philadelphia.
As we get ready to celebrate Memorial Day, I urge you to remember those who have made the ultimate sacrifice, and to take a moment to thank a veteran. Their families deserve our gratitude as well, as they often have to shoulder a great burden while their loved ones serve.